Sprockets 5!
Sprockets Music Videos is currently accepting submissions for the 5th Annual Sprockets Music Video Competition to take place during AthFest 2008.
Dates to remember!
April 01 early deadline
April 15 late deadline
June 14 sprockets show
June 19 flagpole music awards 2008
Call for entries -
ENTRTY FORMS HERE
!
Kenosha Kid
has a preview of their forthcoming DVD up on their myspace. Check it out
here
.
The DVD is movie/music combo featuring Dan Nettles' score of the film
Steamboat Bill
.
The Clarke Central High School magazine is an amazing publication. Highly professional and mature beyond their years, the students who put out
Odyssey
devote lots of hard work and hours into putting out the magazine. Check out their website
here
and look at this month's cover story on schizophrenia.
Daniel Hutchens and Eric Carter are the main men behind
Bloodkin
. The boys have been at it for years here in Athens, and the train keeps on a-rollin' this spring for the band. Bloodkin will set out on tour with former Athens band
Backyard Tire Fire
before ending up at SXSW. Jambase covers the story
here
.
Michael Stipe
's lyrics and
R.E.M.
's relevance to the political and culture world - discussed in
Relevant Magazine
.
Download a track from the new B-52's album Funplex
here
.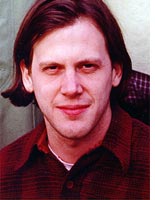 Check out the fantastic profile of
Neutral Milk Hotel
's Jeff Mangum
here
on Slate.
"At the end of Aeroplane's final song, you can hear Jeff Mangum set down his guitar and walk off, and, minus a few months of under-the-radar touring, that's exactly what Mangum did in real life."
Jeff Mangum