Kindercore
is releasing a a Christmas album -
The War On Christmas
. It features the Nuci Phillips song "Christmas Time" - as Koncak (with David Barbe on bass and production duties).
Koncak
joins
Fabulous Bird
,
The 63 Crayons
,
King of Prussia
and
Venice Is Sinking
on the compilation.
Kindercore's throwing a party at Caledonia Lounge on Dec. 8th featuring Fabulous Bird and King of Prussia.
---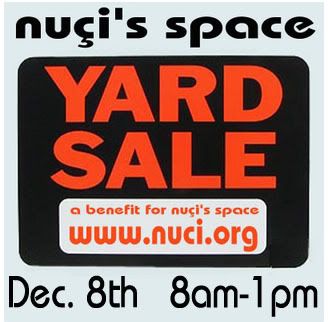 Nuçi's Space is holding a yard sale on Saturday December 8th from 8 am - 1 pm.
Call 706.227.1515 to reserve a table and sell your own stuff.